Visit Our Hospitality Suite!
Get your fellowship on with snacks/refreshments in:
Room #5103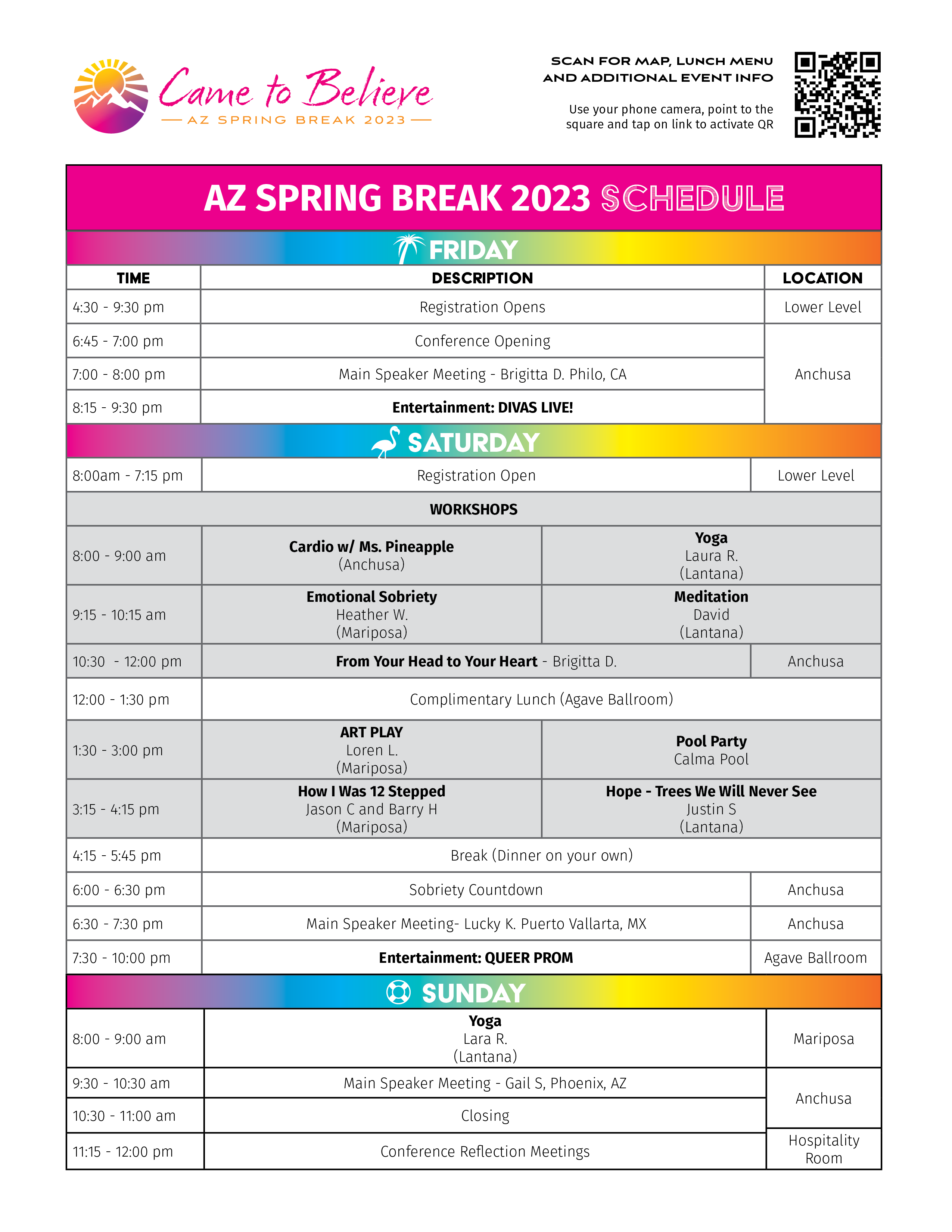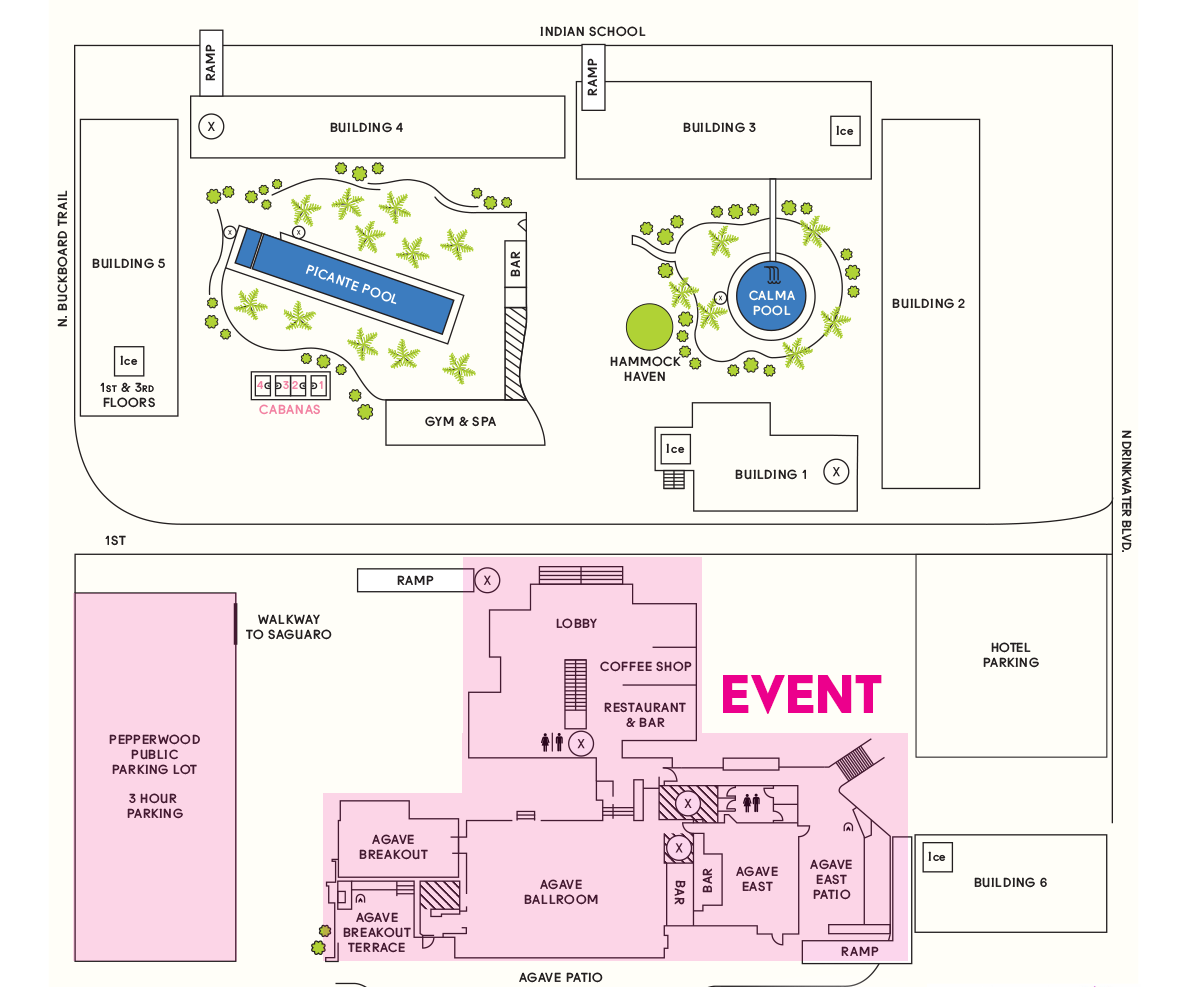 For registrants / attendees not staying at the Sonder Monarch, there are several options. There is parking on the East side of the property, by the Agave ballroom on N Drinkwater Blvd. The second option is off N Buckboard Rd, on the Southwest side of the property. Lastly, there is parking across the street on N Drinkwater Blvd. There is separate, key access parking for hotel guests.
Complimentary Lunch (12pm – 1pm)
Saguaro Southwest Fiesta
Fresh guacamole & roasted salsa with tortilla chips
Chopped salad with roasted corn, black beans, onion, peppers, radish, avocado, jalapeno ranch dressing
Choice of 2 of the following proteins:
Grilled steak fajitas, grilled chicken fajitas, green chili pulled pork fajitas or tofu fajitas
Add any other protein for $10 additional per guest
Cheese enchiladas with mexican cheese blend and enchilada sauce 
Mexican rice with fresh pico de gallo
Served with corn and flour tortillas
Dulce de leche mini cheesecake chimis, powdered sugar and cajeta drizzle
☀️ ABOUT AZ SPRING BREAK
Every year since 1984, America's 5th largest city, Phoenix, Arizona, is host to our state's only LGBTQ+ Alcoholics Anonymous Conference with Al-Anon participation. People from all over the United States & various parts of the world have attended our annual conference. We look forward to meeting new friends every year.
The spirit of our conference and activities are run in accordance with the 12 steps, the 12 traditions, and the 12 concepts of A.A. On a monthly basis, AZ Spring Break holds exciting fundraising events designed to bring fun and fellowship to the newcomer and to raise money in accordance with the 7th tradition.
🔗

Useful Links

AZ Spring Break Bylaws
Privacy Policy
Website Terms & Conditions
Login
🏠

Lambda PHX Center 

PO Box 36366
Phoenix, AZ 85027

https://www.lambdaphx.org/